Kim Michelle Toft
Silk Artist | Author | Illustrator
ARTISTS FOR CONSERVATION 2022 EXHIBTION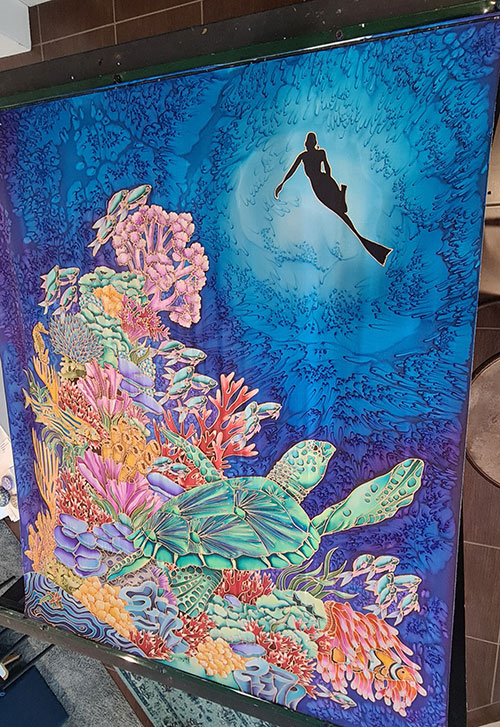 I am heading to Vancouver on 21st September 2022 to attend the opening of the AFC Annual Exhibition, which runs from 22nd to the 25th September 2022 at the Van Duesen Botanical Garden in Vancouver , Canada.
My original Silk Paradise Found and Lost was selected.
I will be demonstrating silk painting over the 4 days and just chatting with some of the most talented wildlife artists from around the world. There are 180 artists exhibiting this year from 19 different countries.