Kim Michelle Toft
Silk Artist | Author | Illustrator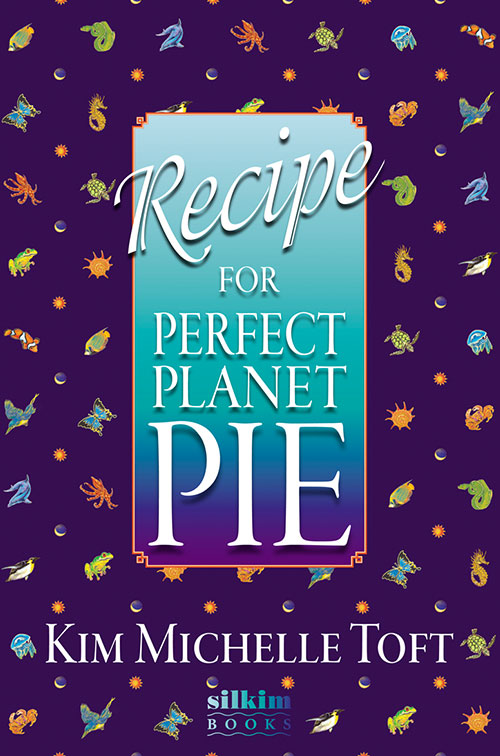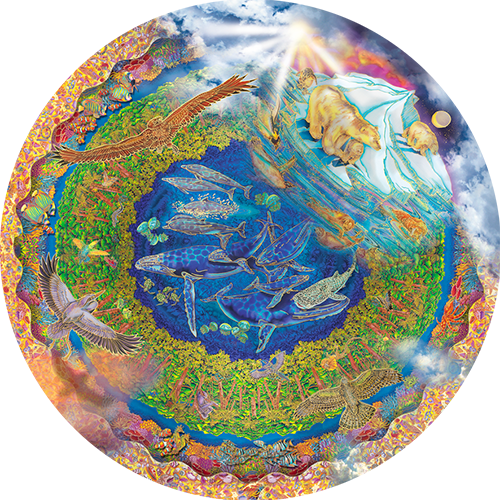 Recipe For Perfect Planet Pie
This book reads like a recipe, each 'method' using nature's ingredients. A Helpful Hints column on each page provides extra environmental BG. A spectacular fold out image of the pie, is a 'WOW' ending to the book. There is also more extension information in the back of each book. Excellent book for looking at sustainability.
Extract from the book
Continue stirring until a golden sandy crust forms
around the base of the trees.
Spread crust with a blend of shells and crabs.
PUBLISHER:
Silkim Books 2012
ISBN:
978 097583 9089 Hardcover
Suitable for early childhood and lower -upper primary
Teachers Note Available:
Click Here
$18 Hardcover@ Paperback prices
Awards
Short Listed – Golden Dragon Book Awards Hong Kong February 2014
Testimonial
This is an excellent springboard for discussion on sustainability, cleaner alternative energy and the preservation of nature. The breathtaking hand painted silk illustrations portray a whole range of ecological habitats and fascinating creatures. I highly recommend this book.
Megan Lyndsay