Kim Michelle Toft
Silk Artist | Author | Illustrator
THE GLAD NOT SAD BOOK In Progress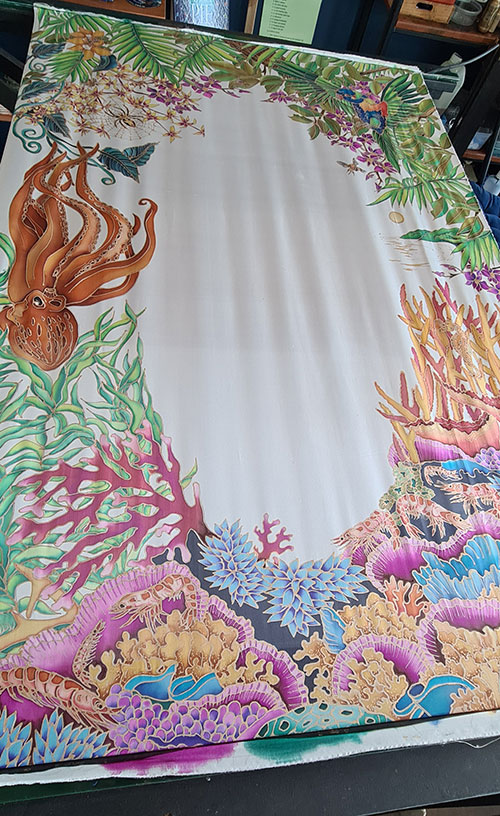 I am very excited about my upcoming children's book , the Glad Not Sad Book.
The research is all done, the designing and text.
I have also completed the cover and this is just a sneak peek of the front cover being hand painted onto the silk.
It will take me 8 months to complete all 13 hand painted silks.
Each silk measures 130cm x 80cm and takes 2 to 3 weeks to complete.
KEEP POSTED re Launch Date and venue