Kim Michelle Toft
Silk Artist | Author | Illustrator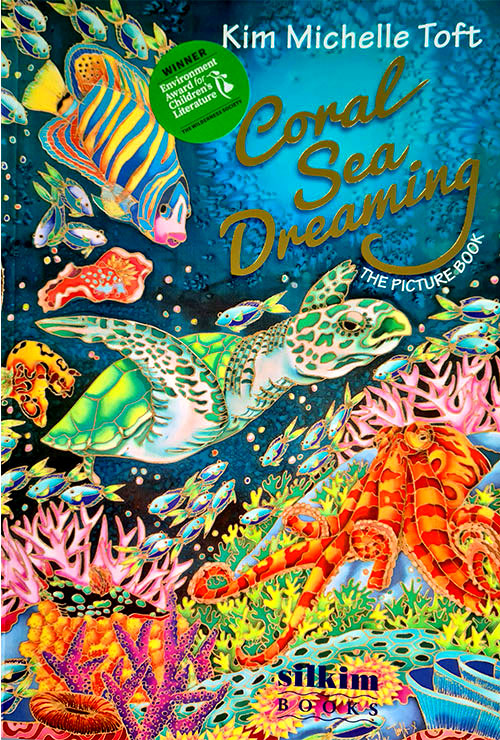 Coral Sea Dreaming : The Picture Book
The reef at night comes to life and array of extraordinary creatures get busy creating an underwater symphony. Written in classic rhyme and illustrated with Toft's unique hand painted silks, this book will motivate the child to learn more about this fascinating but fragile underwater environment.
Kim worked closely with renowned underwater cinematographer , David Hannan , who supplied all the reference material including his stunning underwater images, These are featured with the extension information in the back of book.
Extract from the book
As I lay my head to sleep
The colour blue begins to seep
Inside my mind, inside my soul
Feeling weightless lost control
PUBLISHER:
Silkim Books 2017
ISBN:
978099 4238825 paperback
Suitable for early childhood and lower primary
Teachers Note Available:
Click Here
Awards
Best Non-fiction Children's Book, Australian Wilderness Society 2018
Testimonial
Your books and artworks are so beautiful. My 5 year old spent about an hour flicking through Coral Sea Dreaming and is now outside building a lagoon and ocean in his sand pit!
Melissa Rossbridge